I mostly work on macOS and Linux and I have almost no development experience on Windows. I recently wanted to update the epics-base feedstock on conda-forge. The goal was to have it working on the 3 platforms. A good opportunity to try building on Windows.
As explained in conda-forge documentation, it's possible to test Windows builds even if you don't work on Windows.
Create a Windows Virtual Machine
The first step is to download a Virtual Machine from https://developer.microsoft.com/en-us/microsoft-edge/tools/vms/.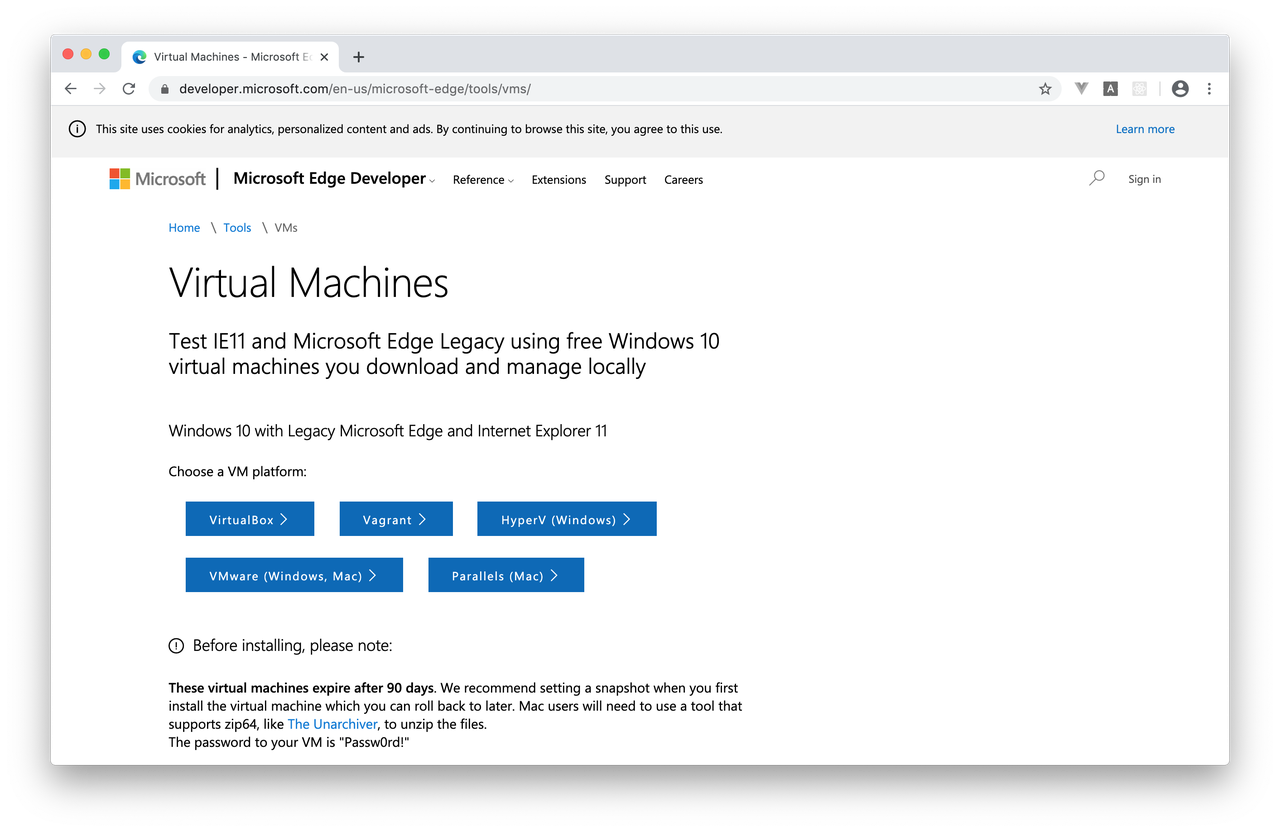 I'll use VirtualBox as I work on macOS and already have it installed.
Download MSEdge.Win10.VirtualBox.zip

Unzip the archive

Move the MSEdge - Win10 directory under ~/VirtualBox VMs/

Open MSEdge - Win10.ovf to import it in VirtualBox

Start the new VM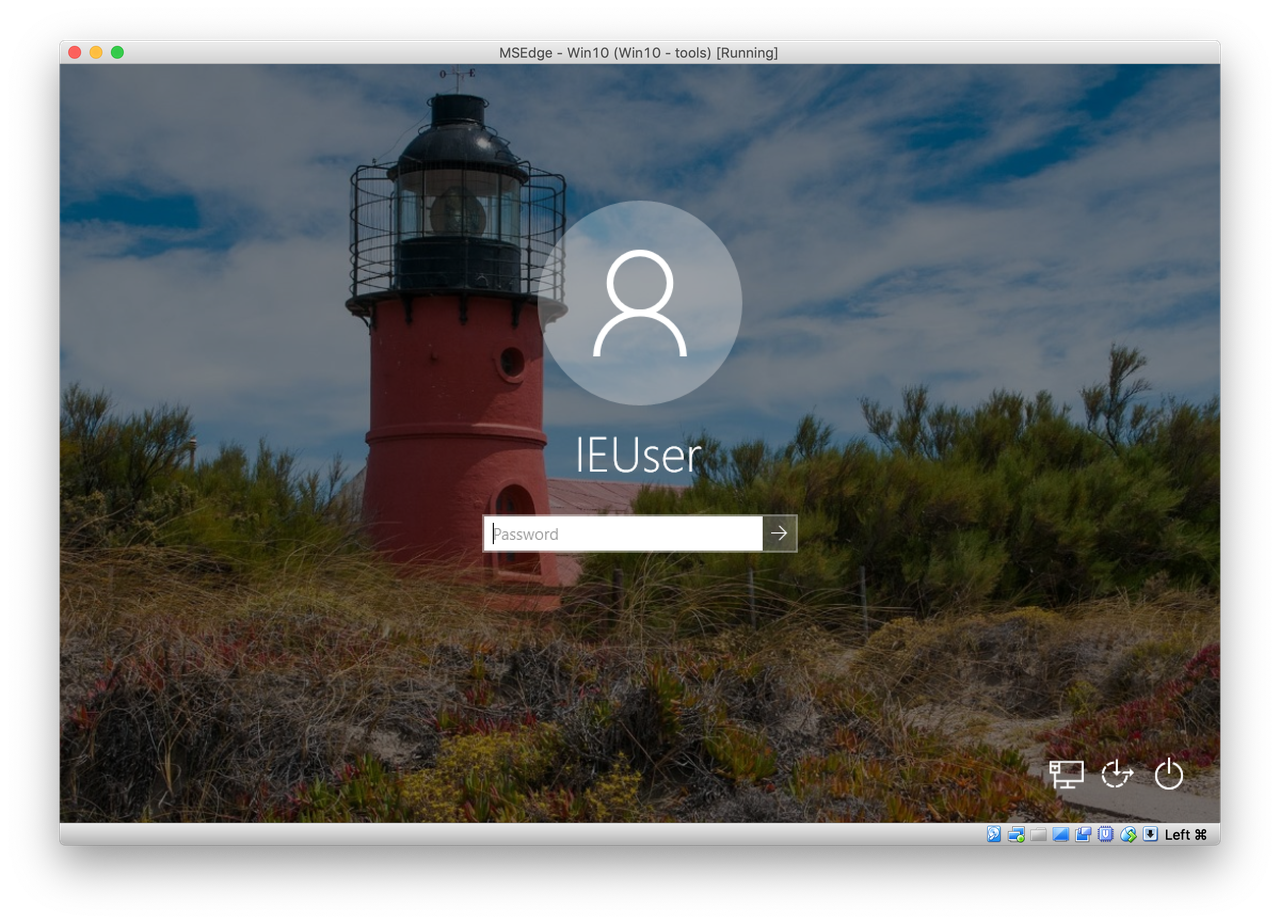 As mentioned on the download page, the password is "Passw0rd!".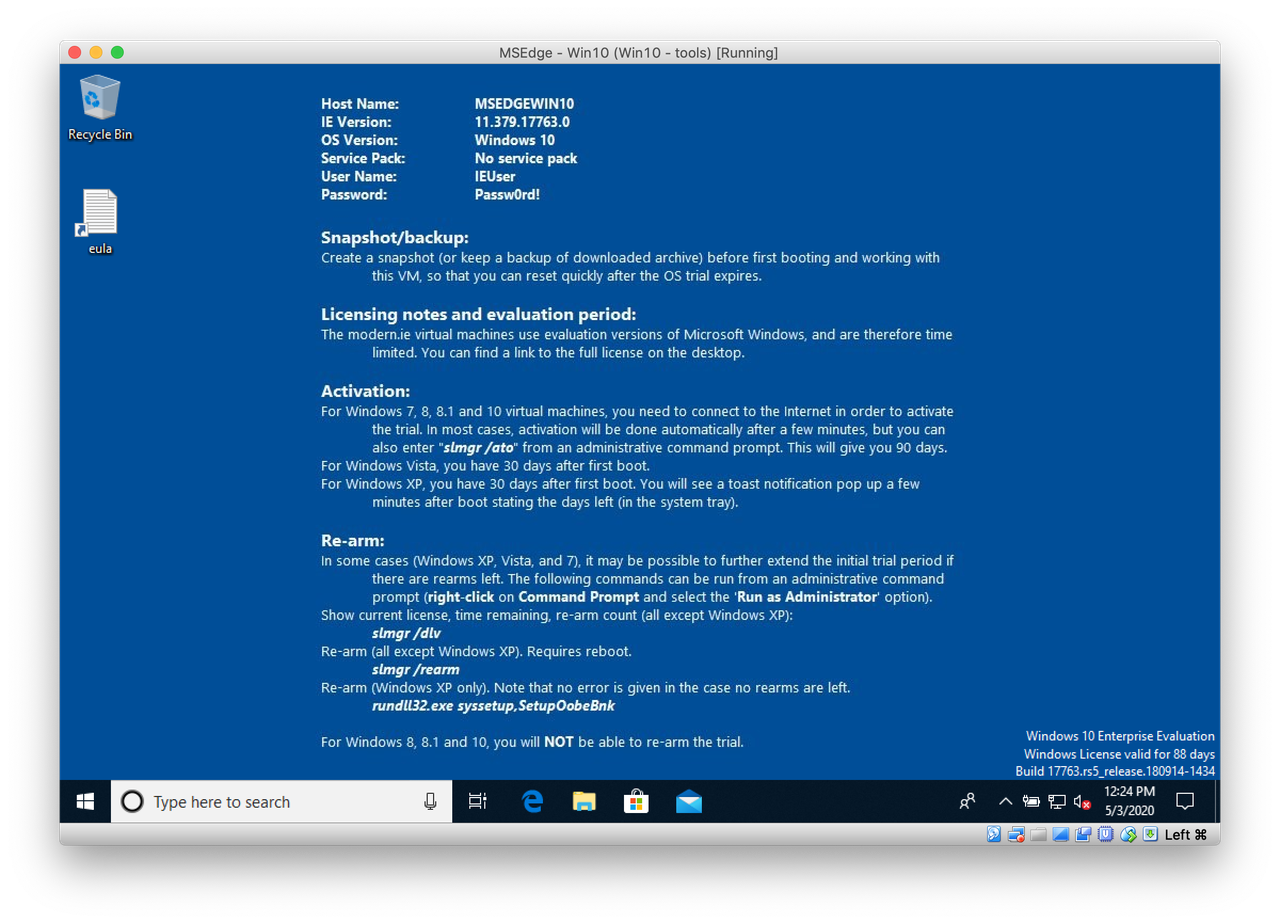 Developer tools installation
Now that we have a Windows VM, we need a few developers tools to build conda packages.
Testing
To check that everything is setup properly, let's try to build an existing conda recipe that requires a compiler. Start an Anaconda Prompt and run:
mkdir conda-forge
cd conda-forge
git clone https://github.com/conda-forge/cython-feedstock.git
cd cython-feedstock
conda build recipe
The build should succeed and create the cython-0.29.17-py37h1834ac0_0.tar.bz2 package.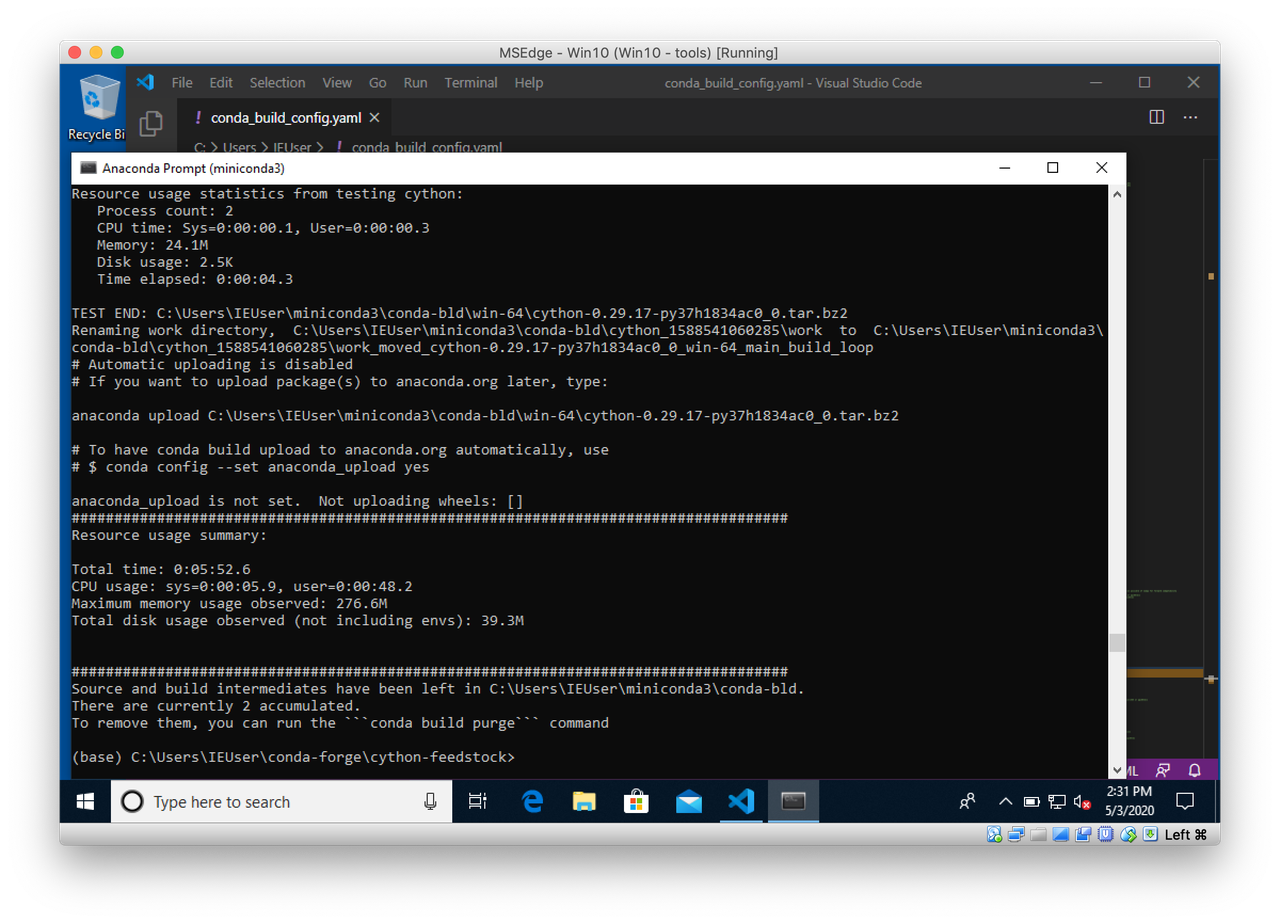 Summary
We now have a VM with all the tools required to build and test locally conda packages on Windows.
In a coming post, I'll detail how I built epics-base on Linux, macOS and Windows.